Transport & Car Blog
Previous 5 entries  |  Page 2 of 45  |  Next 5 entries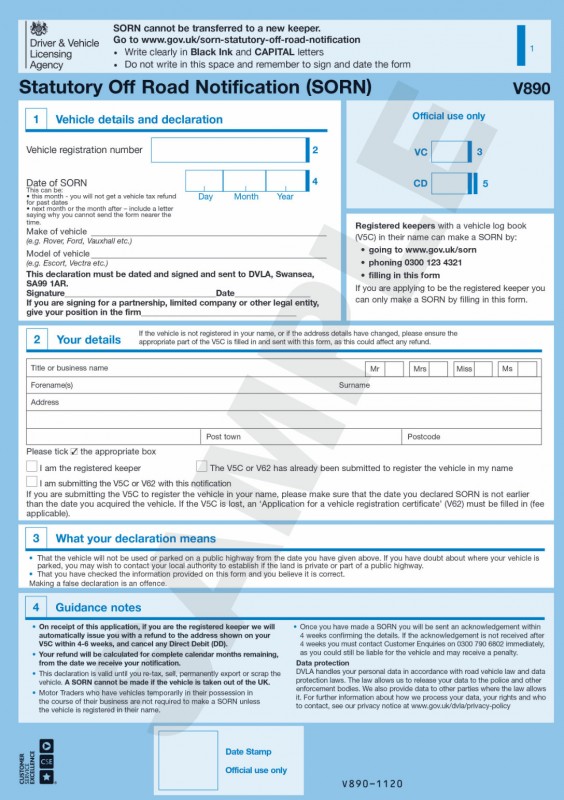 SORN stands for Statutory Off Road Notification. It's when you take a vehicle 'off the road', meaning you no longer intend to drive it, so it doesn't require tax or insurance. You can find out more about this here.
---
Whether you're looking for your dream car or trying to find a cheap runaround, buying a used car is a great way to upgrade your current vehicle without breaking the bank.
When you're buying a car privately you won't have the same legal protection as you would if you were buying from a dealer, so it's important to know which questions to ask and what items to check for when you're viewing a used car.
---
A car battery is any battery that is utilised as an automotive starter or for lighting or ignition power. You might not be aware of it, but car batteries require special treatment for disposal when they reach the end of their safe working life.
---
As you may have seen in some of our previous blog posts, there are many different types of vehicle categories when it comes to car insurance write-offs. Some vehicles are placed into categories that deem they are capable of being restored to roadworthy condition, while others are placed into categories that insist they should be scrapped and recycled for parts.
---
This is a common question asked by customers with older vehicles that are stored on private land and have reached the end of their life. Over time, it's highly possible that you will misplace the keys to unlock your end-of-life vehicle. You might think that this is a disaster in terms of vehicle recovery, transportation and scrapping it, but as a matter of fact losing your car keys shouldn't be a barrier to recycling your old vehicles responsibly.
If you've owned a vehicle for a long time and inadvertently lost your set of car keys, don't panic, these things happen. Read on to discover the possibilities of scrapping your car without its key.
---
Previous 5 entries  |  Page 2 of 45  |  Next 5 entries