Our Scrappage, Recycling and Car Blog
Previous 5 entries  |  Page 2 of 45  |  Next 5 entries
Moving abroad can be a stressful process, but selling your car before you leave needn't be as difficult as some suggest:
For the sale itself you have three options:
---
A divorce can be a difficult time of your life, particularly when it comes to dividing up your assets fairly. Cars often become a point of conjecture, having been used by both members and looked upon with fond memories.
It is important that you are aware of the legal and practical issues surrounding your cars so that you can come to an amicable solution.
---
Selling the car of a deceased relative or friend can be an emotionally draining task, with the various unknown legal and administrative procedures adding to your source of stress. This guide will help you to understand the practicalities a little better, ensuring that you know exactly where you stand.
As an Executor, you need to understand some of the steps involved when a vehicle forms part of an estate, although the family may wish to appoint a solicitor to do this job for you.
---
Looking to buy a used car? Let us help you find the best time for your budget.
The later months of the year, September, October, November, and December are all great options for buying a used car because it's just after new number plate formats are introduced. A lot of people tend to part exchange their old cars for new ones during this time, so dealers may have more used cars in stock to choose from.
---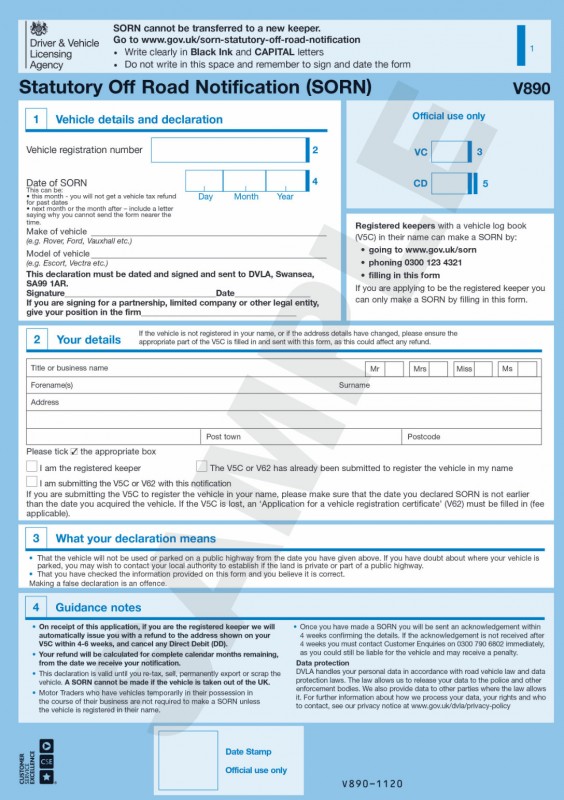 SORN stands for Statutory Off Road Notification. It's when you take a vehicle 'off the road', meaning you no longer intend to drive it, so it doesn't require tax or insurance. You can find out more about this here.
---
Previous 5 entries  |  Page 2 of 45  |  Next 5 entries