Our Scrappage, Recycling and Car Blog
later post  |  index  |  earlier post
Best used SUVs to buy
  Friday, 28 September 2018
The SUV market is growing at a fast pace, with the newest models offering drivers a combination of practicality, ride comfort and safety.  While purchasing a new SUV is an exciting prospect, a huge range of used SUVs are available which will cost less to buy without compromising on good value.
In our series of blogs on the best used cars money can buy, we've highlighted some of the vehicles you should look out for if you're interested in a low-price but high-quality purchase.
Whether you know them as SUVs, 4x4s or jeeps, the vehicles on this list are judged by their spaciousness, smoothness while driving, as well as by the extras offered to utilise that ample interior space.  Flexible in multiple roles – as a family car or off-roader – it's definitely worth considering what bargains you can find (you may be surprised by the breadth and affordability of what's available).
While there are some considerations to be aware of, such as potentially high running costs and initial purchase prices for SUVs compared to hatchbacks or estate cars, you're usually investing in a smooth driving experience with more than enough space for all practical purposes.
At the top of this list you'll find the vehicles which may cost more up-front.  If you're looking for the best used SUVs under £3,000, however, skim to the bottom of this page.
Nissan Qashqai (2012-13)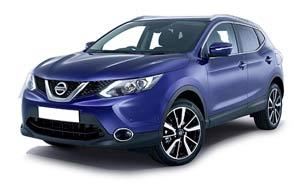 Price from approx. £5,000 - £10,000
The Qashqai from Nissan was a real trend-setter when released back in 2008, arguably kickstarting the rise of the 'crossover/SUV-type' market by combining an SUV's typical features with front-wheel drive.  While the Qashqai's boot space can be lacking for a family-focused SUV, as well as having a not-quite-excellent reliability record, the vehicle is undeniably well-crafted.  Despite minor drawbacks, the driving experience is smooth and there's plenty of space in the interior for passengers and equipment.  Models offering four-wheel drive can also be found by those who need it.
Lexus RX350 (2006-9)
Price from approx. £4,500 - £8,000
The Lexus RX350 is beginning to look a little dated in style, but it continues to offer some serious competition to others in the market, due in large part to Lexus's reputation for reliability and build quality.  The RX350 offers a relaxing drive, featuring an acoustic windscreen, extra soundproofing and an exceptionally quiet exhaust.  There are some potential downsides to the RX350, mainly in terms of fuel efficiency and handling (particularly on the UK's country roads).  However, earlier models are regularly sold at low prices, providing a tempting proposition for those who admire the engineering output from Lexus.
Peugeot 3008 (2010-13)
Price from approx. £4,500 - £10,000
Another 'SUV-style' vehicle, the Peugeot 3008 doesn't offer four-wheel drive, which can be a deal-breaker for some motorists.  The 3008 can also be pricey compared to some equivalent models on the market, too, yet as a common competitor in 'end-of-year' and 'best-of' lists, it's definitely worth considering the advantages.  You're unlikely to be wowed or disappointed by the unremarkable driving experience, but with a 1.6-litre engine the 3008 can be pleasantly fuel-efficient.  It also offers a range of perks expected of an SUV, including a spacious boot and boot floor, in addition to excellent quality and a stylish aesthetic.
Volvo XC90 (2010-13)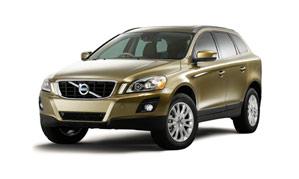 Price from approx. £4,000 - £10,000
Shortly after going on sale in 2002, the Volvo XC90 was massively popular, creating huge waiting lists as demand outstripped supply.  It's relatively easy to find a used model now, only a generation behind the latest release, for great prices.  Offering seven seats, great comfort levels and a ton of practical amenities in the interior, the XC90 is also widely celebrated for safety.  Inbuilt features include whiplash prevention and low-speed automatic driving for traffic jams.  With agile suspension, upmarket aesthetics and practical handling of any driving task, picking up an XC90 for £4,000 is a possibility no motorist should turn down.
KIA Sportage (2010-12)
Price from approx. £3,750 - £8,500
While not as fun to drive as some others in this category, the KIA Sportage makes up for its shortcomings in practicality and space.  Offering a similar aesthetic to the Range Rover Evoque, the Sportage is renowned for reliability, comfort and ample equipment (including folding rear seats to boost your boot space).  The interiors of older models may not have aged well, made up of sometimes cheap-feeling plastics.  However, the standard seven-year warranty on all KIA vehicles still applies to many of the early Sportage models available to buy on the used market, offering a significant perk on top of its pragmatic capability.
Škoda Yeti (2009-13)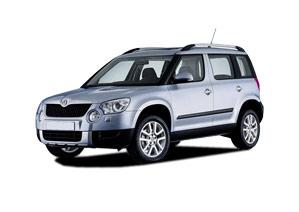 Price from approx. £3,700 - £10,000
With its unique look, the first-generation Yeti's styling was somewhat controversial.  Now, in hindsight, the Yeti is a vehicle regularly celebrated for its size and versatility as well as its sharp steering and reliable grip on the road.  With an enormous interior, featuring convenient sliding and folding seats in the back, the Škoda Yeti comfortably fits five passengers and plenty of luggage.  Keep an eye out for some older diesel and all-wheel drive variants and you'll find plenty of choice at excellent prices.
Land Rover Discovery (2003-8)
Price from approx. £3,000 - £7,500
A favourite vehicle for many motorists, the Land Rover Discovery offers a wide variety of benefits: from iconic aesthetics to comfortable driving and extreme spaciousness.  While newer models may be more stylish, an extensive range of used models are usually available, offering seating for up to seven and more than enough room for luggage.  Four-wheel drive guarantees good traction on tarmac as well as off-road, with plenty of gadgets and tech in the upmarket interior.  While the Discovery isn't perfect – having a somewhat questionable record on reliability – the model's flexibility and practicality is well worth considering at bargain prices.
Toyota RAV4 (2007-10)
Price from approx. £3,000 - £10,000
While it has been edged out somewhat by increased competition over the years, the Toyota RAV4 was once the car to kick-start the compact SUV craze back in 1994.  While it may compare unfavourably to similar models on offer, the RAV4 is nevertheless a practical purchase for any motorist, known for its reliability and sharp handling as well as its spacious cabin and boot.  The ride may be a bit on the firm side, but the SUV is capable both off-road and in the city.  It's definitely one worth considering as there are always some available at great used prices, with many owners swearing by the RAV4's credibility.
Honda CR-V (2008-12)
Price from approx. £2,500 - £7,000
Motorists looking for a SUV can do a lot worse than the Honda CR-V, often a great value used purchase with a reputation as spacious, comfortable and easy to drive as a result of its compact frame.  While some CR-V models are not the best for off-road performance, they make up for any deficit with on-tarmac handling and comfort.  If you're looking to make a long-term vehicle investment, there's also a lot to be said for Honda's reputation as a high-quality, reliable manufacturer.  With ample passenger and boot space, the CR-V provides most of the expected benefits of a solid SUV.
BMW X5 (2003-7)
Price from approx. £2,500 – £10,000
The BMW X5 was once the pioneer of the upmarket SUV niche.  It continues to be a popular option on the used market, and that's no surprise.  The X5 is renowned for being both fun and practical to drive, while also being stylish to look at, nimble on the road and plentifully spacious for luggage and people.  A plush interior, with high-quality upholstery and lots of optional extras, practically guarantees a comfortable time while en route.  Prices can vary depending on whether you're willing to settle for an older version, with V8 models particularly cheap to buy, while latter seven-seater models can reach up to £10,000.
Prices correct as of August 2018.
We hope you've found our guide to the best used SUVs useful in your research.  For motorists looking for used models at great value prices should consider these options, some of which are continually popular for their practicality.
ASM Auto Recycling provides regular online auctions supported by our site in Thame, Oxford.  Be sure to check our stock if you're looking for a bargain on a particular vehicle – we always keep a healthy range of salvaged used SUVs available to buy.  We also take used cars to be scrapped, recycled and resold.  Simply contact us today to discuss your requirements.
later post  |  index  |  earlier post
---