Our Scrappage, Recycling and Car Blog
later post  |  index  |  earlier post
Guide to buying replacement wing mirrors
  Friday, 25 May 2018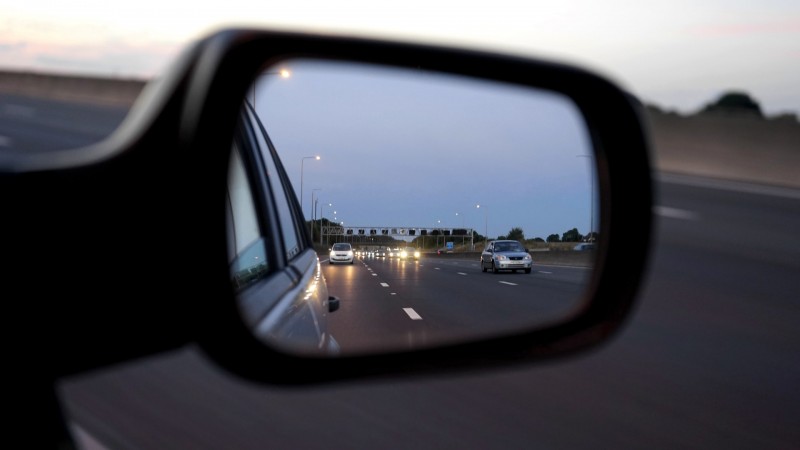 Wing mirrors are one of the most important parts of a vehicle that enable you to drive safely and enjoy full awareness of all other vehicles, objects, cyclists and pedestrians around you.  Without a working wing mirror, even easy driving manoeuvres that we often take for granted, such as changing lanes, can become exceptionally dangerous.  Driving without two fully functional wing mirrors places both you and other road users at great risk.
It's now incredibly easy to replace a broken or damaged wing mirror, so there's no reason whatsoever for driving with poor peripheral vision at the wheel.  It's also worth noting that if you enter your vehicle for its MOT with a broken or faulty wing mirror it will receive an instant fail.
There are three different types of wing mirror replacements that you can purchase from vehicle dismantling yards such as ASM Auto Recycling:
Full wing mirror units
In order to get the right unit with the same features as your original wing mirror, you'll need to be aware of which features your replacement wing mirror unit needs:
Manual mirrors - was your original wing mirror a manual mirror that required you to move the mirror glass by hand to the ideal position?
Cable mirrors - was your original wing mirror a cable mirror that required you to adjust the mirror glass using a manual lever inside the vehicle?
Electric mirrors - was your original wing mirror an electric mirror that allowed you to adjust the mirror glass using a button or joystick inside the vehicle?
Heated mirrors - some wing mirrors have heating elements in them to keep mirrors free from ice, fogging and dimming in the colder months.  If you're unsure of whether your mirror was heated, look for a heating symbol on or close to the electric mirror adjustor.  Alternatively, remove the old glass mirror from the unit to discover if there are electric cables attached to the rear of the glass.
Folding mirrors - folding wing mirrors automatically move inwards when a vehicle is parked and locked.
Puddle lamps - some vehicles will have wing mirrors fitted with small lights, known as puddle lamps, which light the floor around the front doors when it is unlocked.
Inbuilt indicators - was your original wing mirror fitted with an inbuilt indicator?
Offside or nearside - nearside (passenger) wing mirrors always have convex glass to offer the perfect peripheral vision from the driver's seat.  Offside (driver) wing mirrors have glass that's very often flat.
Replacement mirror glass
In the event that your wing mirror glass is cracked but the rest of the unit's housing is in good condition, it's possible to carry out a simple replacement of the mirror glass.  Ensure you are aware of whether you need a replacement offside or nearside mirror glass as they will dictate whether you buy glass that is convex or flat to aid your perspective at the wheel.
Within our very own used car parts section, which now has over a million searchable parts, you can look for second-hand wing mirrors and specify whether you require a left-hand or right-hand mirror.
Replacement mirror covers
Sometimes the housing of your wing mirror can be damaged.  You might experience a 'ding' against another vehicle on the road or you might be unfortunate enough to have someone criminally damage your vehicle overnight.
If the housing is cracked or snapped open, exposing the internals of the mirror, you can find mirror covers that are the same colour as the rest of the body of your vehicle.  If you find one that is an unpainted black colour, you can always get it sprayed to match the rest of the vehicle.
At ASM Auto Recycling, you can find replacement wing mirrors for all vehicle makes from Alfa Romeo to Volvo.  Our used car parts search engine clearly displays available mirrors and their compatible vehicle models, doing all the hard work for you.
later post  |  index  |  earlier post
---